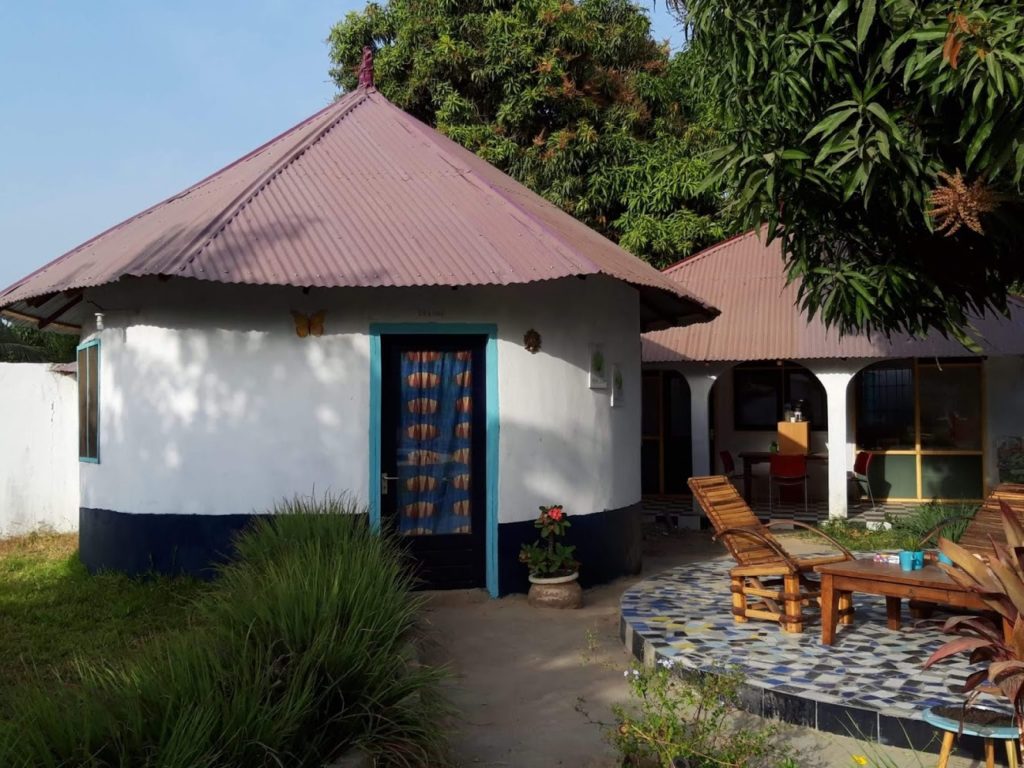 CHILDREN
For children up to 2 or 3 years we have a babybed.
There is also a high chair and some toys. For the pool we have inflatables (also for adults of course) and waterwings. 
For the car there is a safetychair for children up to ca 18 kg.
BOOKS/GAMES
We have a little (hopefully growing) library with books and information about Gambia. And we have some boardgames and playcards etc. 
Two round houses for rent
The houses are built in typical african style but with western comfort.
Both houses have their own attached bathroom with toilet, shower, sink and warm and cold water (good pressure).
Each house has a comfortable bed for 2 persons, chairs and a little table, wardrobe, a fan, mosguito net (if needed) and a little fridge.  House 'Anne' has the possibility to add a third bed.
The kitchen, with all needed equipement,  is for shared use. And with 'honesty-bar' for cold drinks and coffee or tea. (We have a nespresso-machine to have nice coffee/cappucino. And there is a blender to make smoothies with local fruits)
Around the houses and pool are areas to sit and relax (hammock, sunbeds) in sun or shade (sunumbrella, terrace under mangotree). Also the kitchenveranda is a good place to sit together, have meals, play games etc. And Haruna loves to make a campfire,  sit around it, enjoy the evening , watch the stars and the moon….
SAFETY
Each house (and the kitchen) has a fire extinguisher and a smoke-detector.
And Haruna is the watchman (with some help of Franky and Suzy, see picture below) and available if you need any help or assistance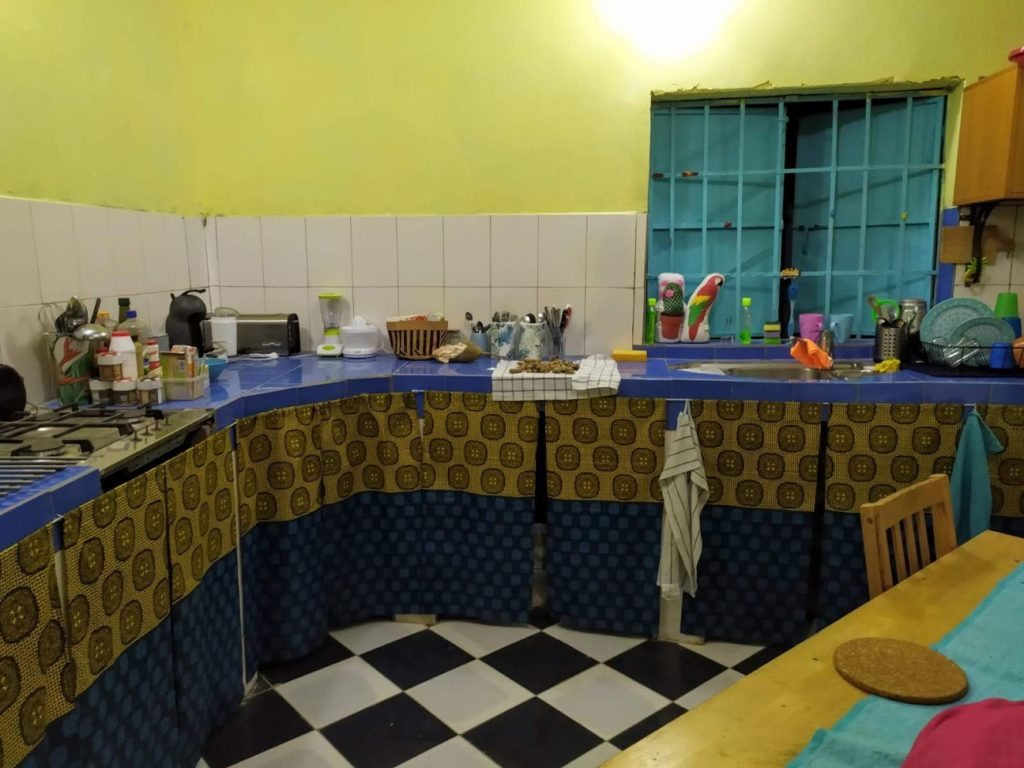 Of course it is possible to make your own meals; everything to cook is available.
But there are also other possibilities: 
going to a restaurant (Haruna can bring you)
Order food from a restaurant
And there is Zena; she is a gambian lady that cooks lovely local dishes
Zena has lots of experience in cooking. She learned from her mother as a young girl and liked cooking so much that she made it her profession. She worked 8 years in a hotel and after that in a beach bar. But now she is her own boss. Lucky for us because she likes to cook for (or even with, if you want to learn) our guests. If you like  you can go with Zena to the market and choose your own fish and vegetables. And you can tell her your taste; spicy or not etcetera. She can cook in JaGambia or at her own house and the food will be delivered at JaGambia.